MOVING West Virginia FORWARD
The success of business and industry in West Virginia is critical to the wellbeing of our state. BIC focuses on improving the state's economic and political conditions with the goal of maximizing opportunity in the Mountain State.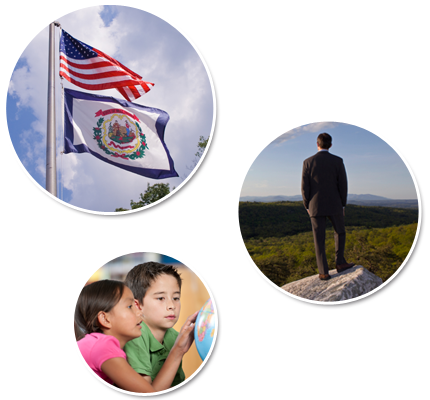 BIC consists of more than 60 West Virginia trade associations and businesses and represents more than 395,000 West Virginia workers across 26 separate industry categories. BIC members are foot soldiers for change whose goal is to enhance the business climate in West Virginia.
BIC members are engaged in the political process in West Virginia and intricately involved in most policy initiatives spearheaded by the Legislative and Executive branches of government.
We take positions on a variety of issues and place a priority on select advocacy areas.
JOB DEVELOPMENT

Address tax fairness, regulatory consistency, the economic impact of all legislation and effective, accessible education opportunities to produce graduates who are ready for the 21st Century workforce ... (Learn More)
INFRASTRUCTURE IMPROVEMENT

West Virginia's infrastructure is one of our greatest assets and most important responsibilities. A critical underpinning of our state's economic future is the safety, security and stability of our roads, bridges, water and sewer facilities, schools, higher ... (Learn More)
LEGAL FAIRNESS
West Virginia has been accused – sometimes correctly, other times incorrectly -- that our legal system is out of sync with the rest of the country and a deterrent to business growth ... (Learn More)
FISCAL RESPONSIBILITY

Some of West Virginia's greatest fiscal achievements in the past few decades have required admirable political fortitude and discipline. West Virginia's elected officials have shored up nearly all previously unwieldy long-term debt by setting aggressive payment schedules for public pension funds ... (Learn More)